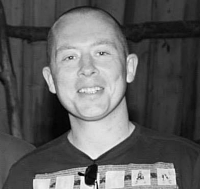 About Stephen Murphy;
With a flair for immersing the mind's eye in colour and delight. Experienced videographer with a panache for narrative, informative and instructional videos for websites and social media. Skilled in multi-camera setups for corporate events. Stephen has the capabilities to record on land, sea or air. Bachelor's Degree focused in Film/Video and Photographic Arts from Swansea Met University. Stephen Murphy is a creative videographer based in Ireland. After completing in the U.K. his Film & TV degree in 2010, Stephen has since been working on Corporate Videos, Music Videos and Weddings. Damien Dempsey, Sharon Shannon, Duke Special, Kila, and Kerbdog are just some of the artists who have been recorded by Stephen. With his specialised approach to every project, each video has its own unique look. Stephen is meticulous in his preparation and capturing of your video."
Testimonials;

"We required a promotional video to help us to build further awareness of Nook & Cranny - our gift shop, on the approach to its first Christmas trading period and to this end, engaged Stephen Murphy. Initially, we weren't sure if it was realistically possible to turn our concept around within the tight time frame available to us. However, with excruciatingly detailed planning and complete dedication to the project, Stephen got to work. Shooting from 3 different locations meant there was a host of considerations, such as lighting, weather, props - not to mention the time constraints we were under. Despite the pressure and a rather complex brief, Stephen was a pleasure to deal with and delivered our video which exceeded our expectations on time and garnered a good deal of additional publicity for us. I have no hesitation in recommending him for his ability, professionalism and pleasant disposition." - Nook & Cranny, Portlaoise.

"Stephen Murphy provides commercial solutions to businesses big and small. From viral videos for social media sites to TV commercials, all budgets are catered for. Stephen's commercial projects are specifically tailored, client-oriented productions whose sole aim is to bring your companies image to life." - Frank's Shed Recording Studio.
"When we provided Stephen with a concept for our marketing video, he listened intently. Not alone did he deliver on our expectations, he made suggestions and contributions along the way, and worked tirelessly until he was happy with the end result. Stephen is the kind of professional you just love to work with. He's someone who takes delight in a challenge and given his experience and adaptable attitude, he can really deliver. Mark and I would highly recommend him (though we'd really prefer to keep him to ourselves" - The Pantry, Portlaoise.